Antonio Di Lorenzo
drums, percussions
www.dilorenzodrum.it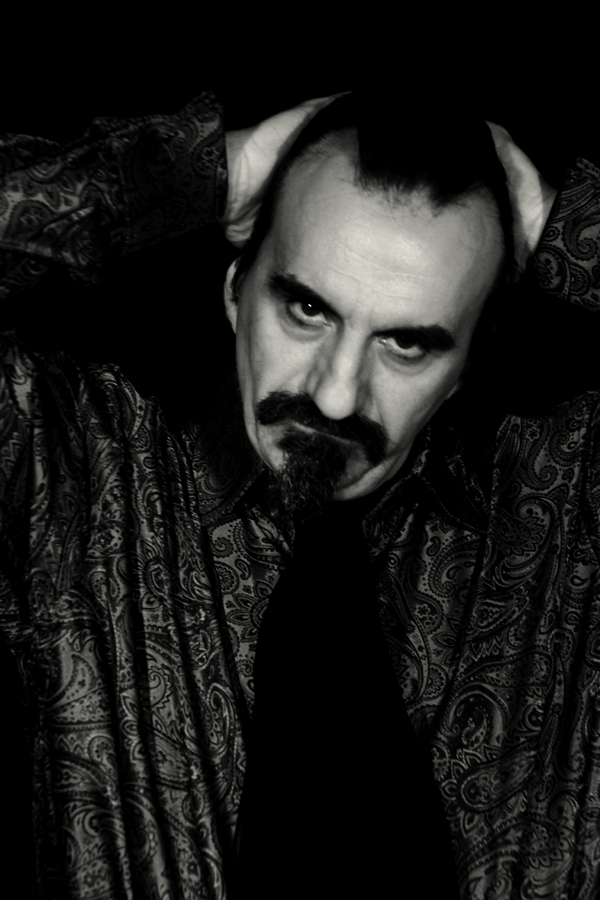 Born in 1965. Capricorn. He studied at first with the uncle Alessandro Tufariello (drummer in Italian television Orchestra). After he studied with some of the best drummers in Italy: Roberto Gatto, Ettore Fioravanti, Giovanni Locascio, Giancarlo Pillot.
He attended clinics with Max Roach, Elvin Jones, Peter Erskine, Tony Williams, Jack de Jonhette, Dave Weckl, Tony Oxley.
He graduated in Percussions, and Musica Jazz at Conservatory "N. Piccinni"in Bari.
Festivals: Umbria Jazz, Siena Jazz, Europa Jazz Festival, Città della Musica, Como Jazz, Eddy Lang Jazz Festival, Alterfesta and many others.
Tours: France, Spain, Romania, Albania,Ungary, USA, Greek, Portugal, Canada, Turkey .....
Collaboration: Steve Grossman, Marc Ribot, Dave Liebman, Bob Mintzer, Lee Konitz, Miroslav Vitous, Bruce Formann, Steve Lacy, Marc Ribot, Glenn Ferris, Famodou Don Moye, Bob Mover,Tony Oxley, Peter Kowald, Rachel Gould, Grant Stewart, Larry Smith, Tom Kilckpatrick, Jay Rodriguez, Ernst Reisenger, Tony Castellano, Alex Von Slippenback, Aki Takase, Shawn Loescher, Kelvin Sholar, Brian Horton, Damon Brown, Enrico Rava, Gianluigi Trovesi, Bruno Tommaso, Massimo Urbani, Franco D'Andrea, Paolo Fresu, Pino Minafra, Gianni Basso, Antonello Salis, Eugenio Colombo and many others. (too much to remembar always!  Sorry for the missing!)
He works with italian songwriter Vinicio Capossela, Paolo Conte, Lucio Dalla, and won many jazz contest. Also working with pop artist or soundtrack Master like Albano, Salvatore Sica, MarcoFrisina.
Currently teaching in many schools and many clinics, he writes on Italian magazine "Percussioni".
He lead his own group, and is part of The Bumps, plus he plays in the Bruno Tommaso Orchestra.
He is one of the greatest Vintage drum collector in the world with 50 sets, 100 snares and 150 cymbals. He is really Vintage too!
He works as Percussion Director Department for the Suzuki Italia corporation.
Antonio plays with honour and pleasure Bosphorus Cymbals, Brady snares, MC drums, Roll Drumsticks (Antonio Di Lorenzo Signaure).